AirTN-NextGen Workshop on Virtual testing, towards virtual certification
May 25, 2016 @ 10:00 am

-

5:30 pm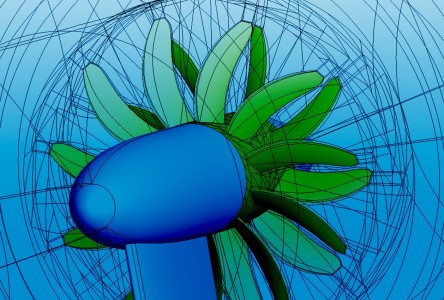 Multidisciplinary industrial problems with low degree of confidence and extensive experimental verification
Introduction and objectives
Where currently extensive experimental verification is needed, further development of design and simulation capabilities may increase the competitiveness of industry. In this workshop the focus will be on the theme of key isolated or clustered multidisciplinary aeronautics industrial problems with presently low degree of confidence in design and simulation and that therefore need extensive experimental verification. The development and validation of tools for this theme is indicated as a priority area in topic MG-1.3-2017 of the Horizon 2020 Work Programme 2016-2017 for Smart, green and integrated transport. With this theme, both short and long term needs in virtual testing and certification are addressed in this workshop.
In a previous workshop AirTN NextGen has focused on the analysis of cluster of simulation capabilities for the development of virtual testing and virtual certification. Building upon the outcome of the previous workshop the objectives for this workshop are:
To identify the need and solutions to reduce extensive experimental verification
To identify the need and solutions to increase the level of confidence in simulation
Also specific constraints to go from validation to virtual certification will be addressed. The workshop will also address the opportunities for coordination offered at European level in Horizon 2020 (e.g., in the indicative work programme 2017 on Transport). The workshop aims to gather research policy makers, regulatory authority, large industries, SMEs, research establishments, and academia.
Agenda and logistics
The workshop is held on 25 May 2016 between 10h00 and 17h30. NLR Amsterdam is located closely to the Amsterdam Airport Schiphol.
9:00-10:00
Registration, coffee
10:00-10:10
Welcome
Johan Kos, NLR

Olivier Vasseur, ONERA

Strategy
10:10-10:30
AirTN NextGen
Marcello Amato, CIRA
10:30-10:50
Horizon 2020
Michael Kyriakopoulos, EC
10:50-11:10

Towards virtual certification in Clean Sky
Michel Goulain, JU Clean Sky
Industrial problems and directions for solutions
11:10-11:40
Design of experiments in industrial and research applications
Prof. Michelle Sergent, Aix-Marseille University
11:40-12:10
Numerical and experimental aerodynamics: validation and bias
Jean-Luc  Hantrais-Gervois, Daniel Destarac, ONERA
12:10-13:30
Lunch
13:30-14:00
Icing research roadmap and certified codes
Fabien Dezitter, Airbus

Philippe Villedieu, ONERA

14:00-14:30
Icing Wind Tunnel tests in the framework of a wing Ice Protection System certification process
Antonio Ragni, CIRA

Mark Stojanowski, Dassault

14:30-15:00
Cross fertilisation between ground transport and aviation in the field of severe weather conditions
Hermann Ferschitz, Climatic Wind tunnel in Vienna
15:00-15:30
Virtual Verification and certification –  Manufacturing technologies
Ola Isaksson, GKN Aerospace Sweden
15:30-16:00
Virtual manufacturing and testing for novel structures and materials
Wouter van de Brink, NLR
16:00-16:20
Break
16:20-17:20
Forum discussion
17:20
Closure